Republic Wireless goes live, makes $19 unlimited plans a reality
11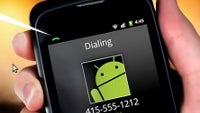 We've recently told you about Republic Wireless – a new carrier that undercuts all existing US mobile operators by a huge margin with its
$19 unlimited everything plan
. How is that even possible? Republic Wireless uses a technology that has been available for a while – UMA wireless basically allows you to seamlessly switch between Wi-Fi and cellular networks, with the bigger stress on Wi-Fi and the smaller on Sprint's network, which the company is leveraging.
"Newsflash: anything a cell network can do, the Internet can do better and cheaper,"
Republic Wireless enlightens us on its website. It's hard to argue with that, but it's the process of switching between networks that was the first big unaddressed issue. The carrier has tackled it with its own software, which for the moment is only available pre-loaded on a single handset – Republic Wireless's
LG Optimus
, a version of the LG Optimus One coming with Android 2.3 Gingerbread and costing $199.99 but with no contract ties whatsoever. The lineup is to expand in the future, though.
"Hybrid Calling is just like a hybrid car, only traditional carriers are the oil companies,"
the carrier adds. The second issue is bigger. It's obviously Wi-Fi networks that allow the carrier to cut the monthly fee so sharply, so you do need to have a home Wi-Fi network, a work Wi-Fi network and pretty much try to stay in Wi-Fi networks instead of watching Netflix movies when you're out of Wi-Fi coverage.
The carrier doesn't give any details about limits as the catch word here is unlimited, but we can imagine that if your non-Wi-Fi usage grows over certain unnamed limits, you'd get kindly asked out.
Republic Wireless says that those who don't go
over 550 minutes of calls, 150 texts and 300MB of data monthly
wouldn't need to worry, but the rest are still going to get the boot.
As the carrier says, it's more about your usage habits than the carrier and you're always free to use a simple VoIP app on top of your cell plan, but that would just mean overpaying. Hit the source link below for all the tiny details. Are you ready to make the switch to Republic Wireless or is that just too much of a sacrifice?
Recommended Stories