Report: iPhone 8 is the reason for new Galaxy S8 and LG G6 variants
49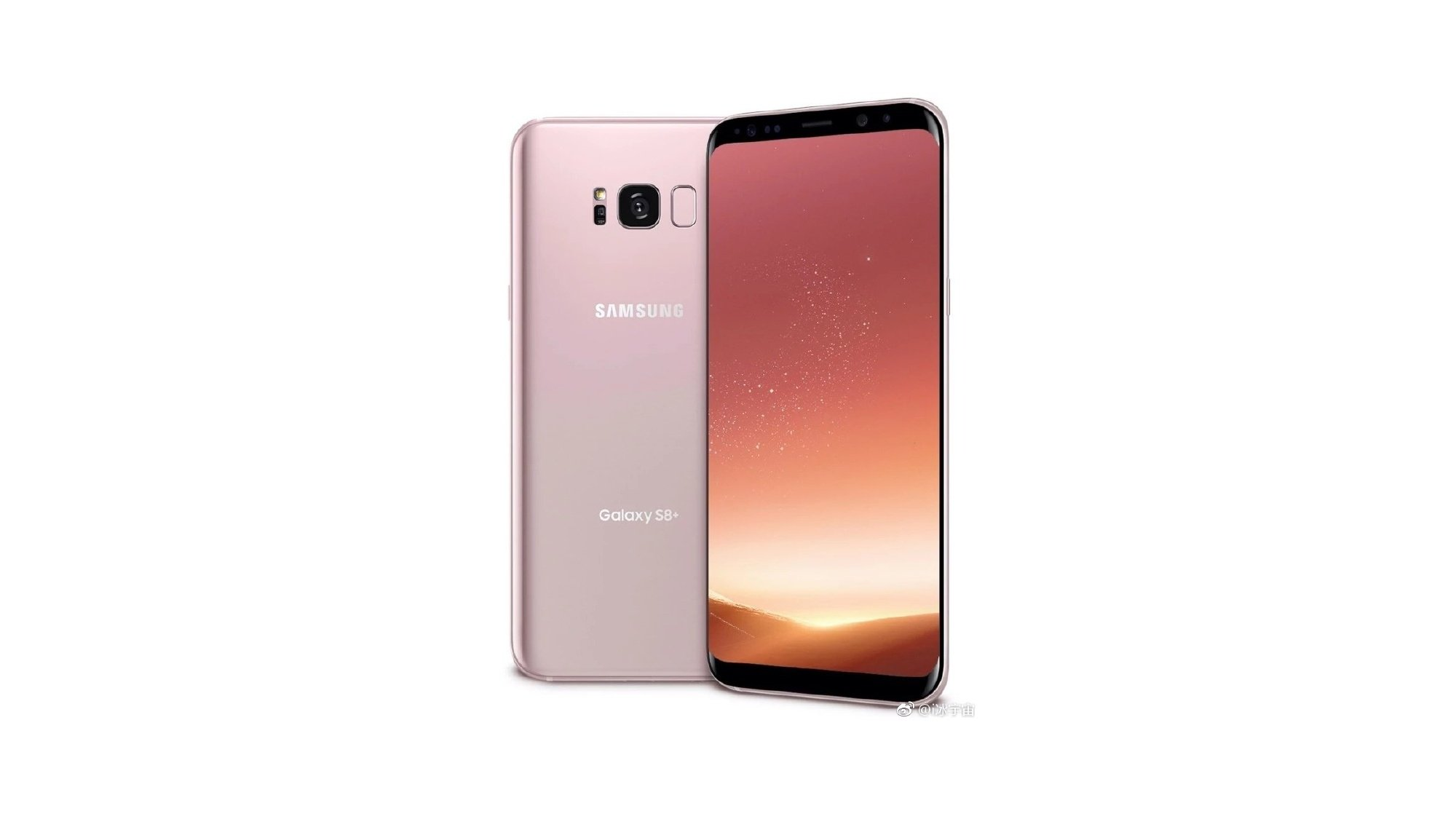 Alleged press render of the Galaxy S8+ in Rose Gold
Over the past few days, several reports indicated that both Samsung and LG are preparing to unveil additional variants of their 2017 flagships. Apparently, Samsung has decided to introduce
additional color options
for the Galaxy S8 and S8+, while LG is said to be cooking up
"Pro" and "Plus" variants of the G6
, which will feature different amounts of onboard storage.
At a first glance, both of these stories might seem unrelated, but according to
The Investor
, the two Korean tech giants are actually preparing for the launch of Apple's new iPhone in September.
The media outlet cites industry sources which claim that Rose Gold will be one of the new color options for the 2017 Galaxy S duo. While it's needless to say that such speculations should be reviewed with a skeptical approach, it is interesting that render images of the S8+ bearing the same hue (pictured above) recently popped up on Chinese website
Weibo
. Furthermore, Samsung has used this tactic before - in a bid to recover some of the losses from the Note 7 recall, last year, the company released a Galaxy S7 Edge in "
Coral Blue
" which was the signature shade of the flaming phablet.
Meanwhile, LG is also allegedly taking the approach of implementing small changes with the G6 in a bid to stimulate sales. The supposed "Pro" and "Plus" versions of the G6 will respectively come with 32GB and 128GB of internal storage.