Report: V30 to be LG's first OLED phone, launch set for September 2017
15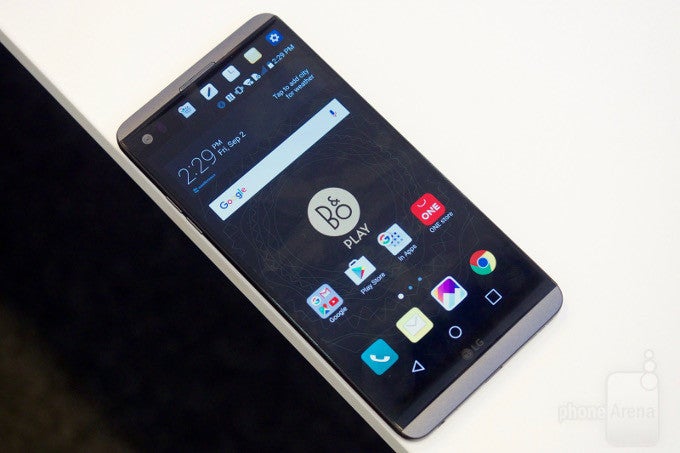 The V20 had some innovative features, but LG might have even bigger plans for its successor.
LG is planning to use OLED panels for its premium phones as early as this year, according to
The Investor
. Citing unnamed sources, the media outlet reports that the upcoming high-endV30 will likely be the first LG high-end smartphone to make the switch.
The article also reveals that the handset will be announced and possibly released in September 2017, which is pretty much the exact period when its predecessor, the
V20
, broke cover in 2016. As LG has a track record of putting the largest possible displays on its V line, we suspect that the V30 could have a size and screen diagonal comparable to the ones on the
Galaxy S8+
. The source was also quoted saying:
Most OLED screens produced at LG Display's Gumi E5 plant in the second half [of the year] will be used for its sister firm LG Electronics' smartphones starting with the V30... Some of the OLED production will be supplied to Chinese phone makers who are hoping to catch up with front-runners such as Samsung and Apple.
Finally, the mysterious source disclosed that LG's OLED panel production is set to start in July, and that the company's 2018 flagship, the G7, will be the second LG phone to make the switch to that type of display.
It goes without saying that any information from "anonymous sources" should be taken with a grain of salt, but it certainly makes sense for LG to follow a path, similar to the one outlined above. Everyone seems to be jumping on the OLED bandwagon nowadays, and producing your own panels amid such tight supply can be a really profitable move.
For example, Samsung's longtime commitment to Super AMOLED displays currently puts it in a unique position of holding more than 95 percent of the mobile OLED market, which essentially means that the company has a monopoly established, allowing it to hike prices and
secure major contracts
with other big players such as Apple. LG undoubtedly wants a piece of that pie, but some time will pass before production picks up speed. A display analyst has commented on the proceedings:
It may take some time for LG Display to reach the similar yield rate of its rival Samsung Display. There are a range of issues to solve such as patents and supply chains for OLED equipment and materials.