Report: Unlike most new smartphones, the Sony Xperia Z2 continues to be hit by shortages
81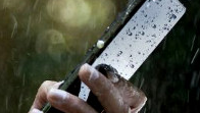 According to market sources, the
Sony Xperia Z2
is continuing to experience shortages.The problem for Sony is that this compares to the relatively uneventful releases of the
Samsung Galaxy S5
, the
HTC One (M8)
and the
LG G Pro 2
. The sources confirm earlier reports that some components for Sony's new flagship handset have been hard for the Japanese manufacturer to procure.
While some see delays of as much as five to seven months for the phone to be released in the U.S., U.K. and Hong Kong, some U.K. retailers recently announced that they
would be shipping pre-orders for the device starting yesterday
, with a general release coming on May 1st. Earlier this month, Sony Hong Kong announced that
the Xperia Z2 would arrive in June
.
Last Friday, Korean based Samsung launched its new flagship phone to 125 countries with nary a problem. With 350 carriers in 150 countries scheduled to be carrying the Samsung Galaxy S5 by next month, it is believed that 10 million units of the phone will have been shipped after the first month of availability. Early reports claim that
Samsung sold anywhere from 30% to 100% more Galaxy S5 units than its predecessor
, on launch day.
The HTC One (M8) has been available since the end of last month in the U.S., U.K., Australia, Singapore, China and Taiwan. The market sources say that certain color options were sold out early, but were replenished quickly by HTC. The Taiwan based manufacturer is expected to ship 3 million to 5 million units of its new flagship model in the current quarter.
LG is expected to
sell a company record of 15 million smartphones
in the current quarter, and has the supply to meet demand. The new high-end LG G Pro 2 has been available in some markets with no shortage issue.
With its competition not suffering any problems delivering their products, Sony could find itself losing some market share if it doesn't start churning out more units of its flagship smartphone very soon.
source:
DigiTimes