Forecast for LG's current quarter includes a new company record for smartphone sales
29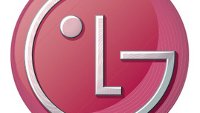 Korean manufacturer LG is heading toward a company record for smartphone sales during a second quarter. Based on data from Mirae Asset Securities, LG will sell 15 million smartphones during the April through June time period. The current LG record for smartphone sales during a second quarter is 12 million units. The securities firm says that LG will indeed hit its target of 5 million units sold during each month. That means that for the year, LG could end up ringing up more than 60 million units in sales.
For LG, this is uncharted territory. The company has never before sold as many as 5 million smartphones in a month, with the previous record being the 4.4 million units it sold in Q4 2013. Analysts believe that 60 million is the magic number needed to put LG's mobile operations in the black for the year. Thanks to high marketing costs (mostly to challenge Apple and Samsung), LG's mobile division reported a $42 million operating loss for the fourth quarter of last year.
LG has been churning out models to cover most price points. The LG "L" and "F" series cover the low to mid-range areas of the market, and is where LG is picking up much of its sales. But for the company to remain a major smartphone producer, it still needs to offer top-shelf models for the U.S. and other developed markets. The
LG G2
was
one of our selections for 2013's Best Smartphone
and the
LG G3 is rumored to be a Samsung Galaxy S5 killer
. The 5.5 inch screen on the handset is expected to offer 1440 x 2560 QHD resolution, a
fingerprint scanner
and
will be waterproof and dustproof
. The
Samsung Galaxy S5
has many of these features, except for the QHD screen, which is apparently expected to carry out this phone-icide. Speculation has the LG G3 getting unveiled next month, which could allow it to be launched in time to contribute to the current quarter's earnings.
source:
YonhapNewsAgency
via
CNET