Report: Un-carrier 11 to be called 'Stock Up' and awards T-Mobile shares to postpaid subscribers
11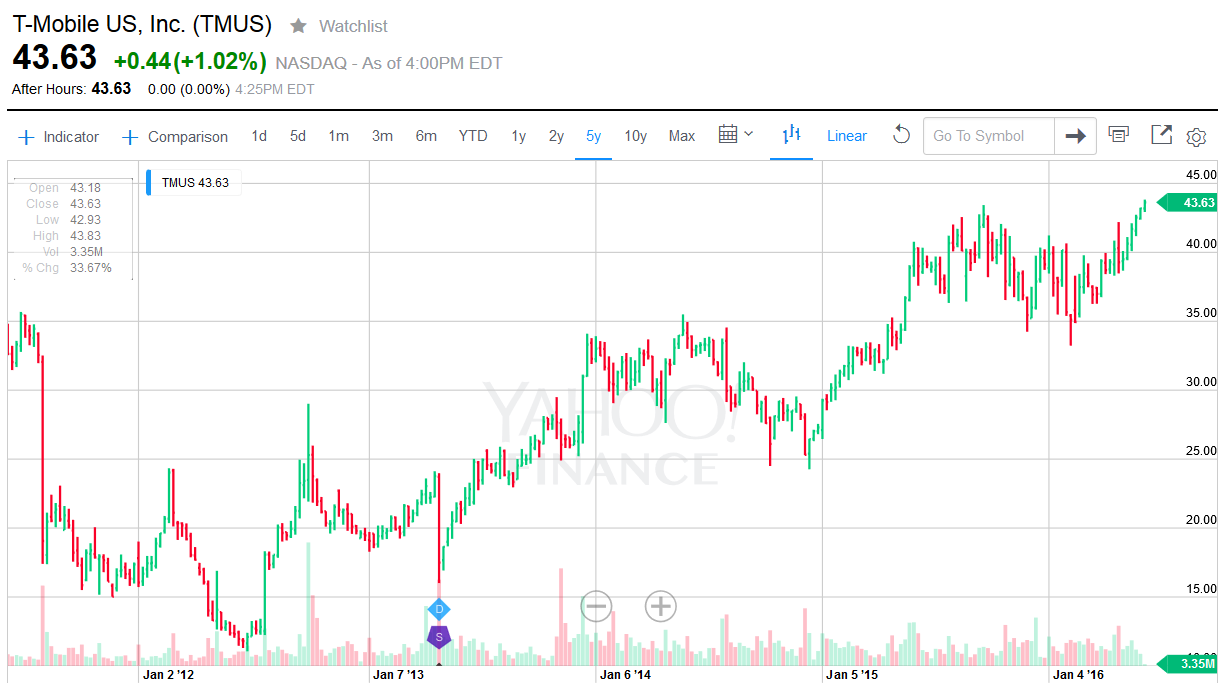 T-Mobile's shares have been on the rise, making a new 52-week high today. Chart courtesy of Yahoo Finance
Stock market analysts who use charts to make investment decisions are quite bullish on T-Mobile. The stock just made a new 52-week high today and technical analysts would cite this momentum as a reason to expect the stock to go higher. Why the focus on T-Mobile's stock? Because a report in
Venture Beat
today says that
the operator's Un-carrier 11, to be announced on June 6th
, will be called
Stock Up
and will result in T-Mobile shares being disseminated to the company's subscribers.
According to today's report, which comes from reliable tipster Evan Blass, T-Mobile's postpaid subscribers will be allowed to snag 100 shares of T-Mobile stock (ticker symbol TMUS) every year. The first share (currently worth $43.63) will be given out to any qualifying subscriber who downloads the
T-Mobile Tuesdays
app before June 21st. This app will allow
T-Mobile subscribers to receive free weekly giveaways every Tuesday
. Some examples of the rewards could include a Wendy's Frosty, a Domino's Pizza, or a free movie download from Vudu. The share of stock can be claimed by T-Mobile customers from the
Loyal3
website. This is a site that provides commission and fee-free investing in the shares of popular consumer brands. New customers will be given a three-week time period to claim their stock.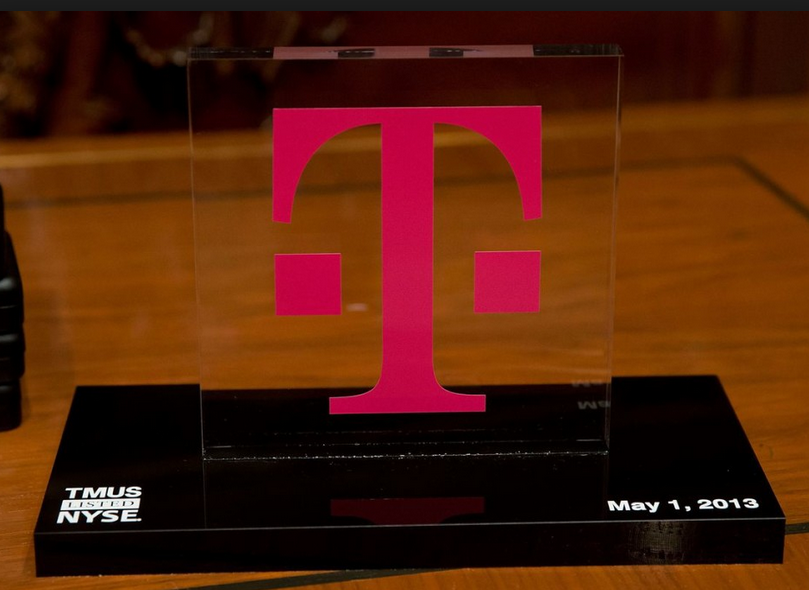 T-Mobile was listed on the NYSE back in May 2013
T-Mobile subscribers will be able to receive up to 99 more shares by referring friends and family to T-Mobile. One share will be given out for each referral that opens and maintains a new T-Mobile account for 15-days or longer, which is one day longer than the two week period during which a new customer can get a refund on a recently contracted new line.
Those who have been with T-Mobile for more than five-years will receive two shares for each referral that sticks for 15-days. To earn the annual maximum of 100 shares, a long-time subscriber will have to get 50 friends or family members to open T-Mobile accounts while others will have to get twice that many to sign up for more than two weeks of service.
This is another shrewd move by T-Mobile since it aligns a customer's financial interest with those of the company. True, the potential rewards are modest (unless you get all of your friends and relatives to sign up) but it might give subscribers the feeling that they will do good financially if T-Mobile does good financially.
source:
VentureBeat
via
TmoNews
Recommended Stories