Report: Software mistake by Motorola requires recall of AT&T branded Nexus 6
49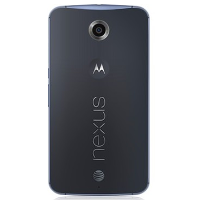 Incorrect software loaded on the AT&T version of the
Nexus 6
by Motorola
, has led the manufacturer to request the return of the affected handsets. The software issue leads to the screen turning black on some units, and can also prevent the handset from connecting to the AT&T network when powered up. At this point, it is only the initial batch of Nexus 6 units sent to AT&T that has been recalled.
A leaked internal memo reveals that customers who walk into an AT&T store with a bricked Nexus 6 are supposed to receive a new unit. Interestingly, display units are not affected and are not to be returned. According to the memo, new inventory will be coming to AT&T stores sometime in the next few days.
Apparently, the issue is linked to
the customization that AT&T has done to the Nexus 6
. As you've seen, the carrier's logo adorns the back of the phone, and there is some AT&T bloatware on the device, although it can be removed. Perhaps the bug is karma, a message from the phone gods if you will, who were angry at AT&T for slapping some of its software on a Nexus phone.
source:
DroidLife