Report: Microsoft spinning off Nokia MixRadio
6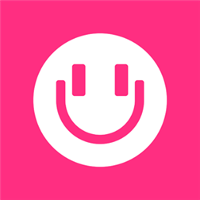 Now that
Microsoft is beginning to purge all things Nokia from its portfolio
, there is speculation that the next to go will be streaming music service Nokia MixRadio. Acquired by Microsoft
as part of the latter's purchase of Nokia Devices and Services
, Nokia MixRadio is currently available only to those sporting a device powered by Microsoft's mobile platform.
According to the latest buzz around the water cooler, Microsoft plans on spinning off Nokia MixRadio as an independent business. This is a very competitive sector with companies like Spotify and Pandora among the leading names. And if
Apple gets its way and cuts the price of Beats Music
in half, that could change the current environment in terms of profits and market share.
Spinning off Nokia MixRadio would actually be a positive for the music streamer, since it would no longer have to be tied exclusively to the Windows Phone platform. That should open up the app to millions of potential new subscribers. Currently, there is a free and paid version of MixRadio. The free version allows users to make a "radio station" that plays their favorite artists and others with a similar sound. The premium version costs $3.99 a month and adds the ability to skip songs at any time, and also allows users to play tunes without an internet connection.
Back in July,
Microsoft originally started seeking investors to help it spin out MixRadio
, and now it would appear that the process is almost over. Nokia had originally hoped that the free version of MixRadio would lead phone buyers to purchase a Lumia handset, especially since there were also no ads to interrupt the constant stream of tunes. If new buyers invest in the streamer, the entire pricing structure will probably undergo a change.
source:
TechCrunch