Apple reportedly plans to cut the price of Beats Music
21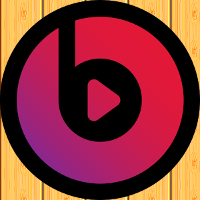 Apple has a new mission that it is seeking to complete, and the good news is that if it is successful, it will result in consumers saving money. According to reports published on Friday, the tech titan is talking to music labels about dropping royalty rates. Apple wants to pass the savings along to its customers who stream music by lowering the price of its Beats Music service.
Although Apple is in talks with the labels, there is no guarantee that the recording industry will agree to any change in royalties. Sales of digital downloads have been dropping and the music industry is quick to blame streaming outfits like Spotify, Rhapsody and Beats. The trio offer unlimited streaming for as low as $10 a month. Music fans can already stream music for free from YouTube, Pandora and Apple's own iTunes Radio, as long as they don't mind getting bombarded with advertisements.
Apple's purchase of Beats Audio earlier this year for $3 billion
, included Beats Music. While it still is unclear what the motivation for the acquisition was in Cupertino, it was Apple's largest corporate purchase ever. That is why many were shocked when there
was talk last month that Apple was closing Beats Music
. But that turned out to be a false rumor (hey, it happens folks!), and while Apple is apparently keeping the streaming service, it wants to price it at a more consumer friendly rate. The question is whether Apple can succeed in convincing the music industry that lowering what they receive in royalties could result in stronger demand, and a higher bottom line.
source: Recode via
SlashGear