Report: Microsoft Office coming to Apple iPad on March 27th
6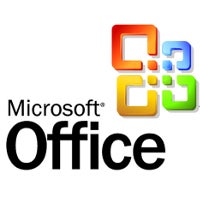 A report published on Monday reveals that Apple iPad owners might soon be using Microsoft Office on their iOS flavored slates. According to the report, Microsoft CEO Satya Nadella will introduce a version of the Redmond based firm's most profitable product, for the iPad. That, of course, is the Microsoft Office software suit. The event is expected to take place on March 27th as Nadella will speak to the media and industry executives.
As the new Nadella regime firmly takes over at Microsoft, releasing the Office software suite for the iPad reverses Microsoft's previous decision not to allow iPad users to have access to the software. Analysts figured out that
the software giant was losing $2.5 billion a year in revenue
by not allowing Apple iPad users to purchase Office. Apple has sold 200 million units of its iOS powered tablets.
Microsoft had hoped that by keeping Office away from Apple's popular tablet, it could increase demand for its own
Microsoft Surface
tablet. While Microsoft has beefed up the specs of the sequel, and has seen some increase in demand, there seems to be no way that the Surface could ever catch up to the iPad in terms of sales. With that in mind, Microsoft has seemingly decided that it would rather have the $2.5 billion in revenue that it has been missing, instead of trying to challenge Apple's tablet.
Microsoft has told the media that Nadella will speak on March 27th to address "
news related to the intersection of cloud and mobile
." Those with knowledge of Microsoft's thinking said that the company has had versions of Office for the Apple iPhone and Apple iPad ready to be released for months, but inside Microsoft, executives were split about whether or not to release it.
During the event on March 27th, we should get an idea about when Office will be made available for iPad users, and how much Microsoft will charge.
source:
Reuters