Analyst: Keeping Microsoft Office off the Apple iPad costs Microsoft $2.5 billion a year
25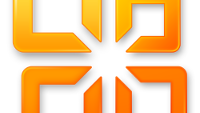 So Microsoft could have a new CEO soon announced in company insider Satya Nadella. What can he do to improve Microsoft's status in the mobile world? While 90 out of 100 PCs run Windows, only 4 out of 100 smartphones are powered by Windows Phone, and Windows is on even fewer tablets. There is no question that
the platform gained some momentum in 2013
. First, it was the ability of the cameras on its high-end models to take quality photos in low-light conditions. Then, it was the ability of entry-level models like the
Nokia Lumia 520
/521 to grab market share in emerging markets and in the U.S.
Dave Smith, an analyst at Gartner, when asked if he had any advice for Nadella if he does gets the CEO job at Microsoft, said that "
I would advise him (Nadella) to take a fresh look at mobile, or bring in some talent who really understands the space
." But there are many Wall Streeters who think that Microsoft made a huge mistake in
buying Nokia's Devices and Services business
. That deal has yet to close, and already many analysts believe that the best track for the Redmond based firm is to forget hardware and concentrate on software.
One analyst says that by keeping Microsoft Office off the Apple iPad, Microsoft is losing $2.5 billion in additional revenue. Why do this? Microsoft believes that keeping Office off the iPad will increase demand for its own Microsoft Surface slates from businesses who could use the Office software. Microsoft doesn't have to drop hardware to gather in this cash, but the real question is if the Surface can ever grab enough share away from the iPad.
"He (Nadella) is the right person to drive safe, right down the middle of the fairway, and continue Microsoft's strengths. What we don't know is will Nadella help with the consumer revival, or with the mobile revival. Mobile is an open hole in his background."
-Rajeev Chand, managing director and head of research, Rutberg & Co.
source:
Reuters