Report: Home Depot picks the Apple iPhone 4S for 10,000 managers, to replace BlackBerry
59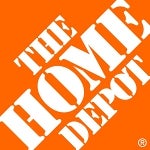 "We are replacing our current base of BlackBerry technology with iPhones."-Home Depot spokesman
The more things change, the more they stay the same. Home Depot is planning on replacing the company issued BlackBerry model used by managers and corporate workers with the
Apple iPhone 4S
. This is a double black-eye for BlackBerry because not only can we assume that the Apple iPhone 4S, an older model, beat out the new
BlackBerry Z10
for the "job," it also is replacing the 'Berrys that are currently in use at Home Depot. The change has already started with the iPhone 4S being put in the hands of store managers and others at the corporate level.
10,000
handsets are involved in the switch.
The Apple iPhone 4S model will not yet replace the
60,000 rugged Motorola models
used on the floor of the store by employees for POS, walkie-talkie and telephony operations. What will be replaced is the BlackBerry model owned by store managers at the 2,252 Home Depot retail units in the United States, Canada, China, and Mexico. The company is the fifth largest retailer in the world.
warm glow of its record setting launch of the BlackBerry Z10
in the U.K. and Canada last week. And even when things seemed bad for BlackBerry, there was a surprise ending. Back in December, the Immigration and Customs Enforcement agency (ICE), which had originally announced that its
17,600 members were switching to the Apple iPhone
and dropping their current BlackBerry model in a $2.1 million deal for Apple, had decided to
give BlackBerry one more try and test BlackBerry 10 this year
. But alas, there seems to be no such reprieve for BlackBerry with Home Depot.
This has to be a disappointment to BlackBerry CEO Thorsten Heins who had hoped that the new BlackBerry 10 OS would allow it to keep some of its current enterprise business while winning new jobs.
source:
AppleInsider