Report: HTC might produce a smartphone with Liquidmetal casing by the second half of 2013
35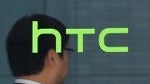 A published report on Tuesday morning says that Taiwan based manufacturer HTC might be considering building a smartphone with a casing made of
Liquidmetal
in the second half of 2013. Fellow Taiwanese firm Jabon International would provide the supply of Liquidmetal chassis to the smartphone manufacturer. Liquidmetal is an alloy that defies the aging process and has strength along with resistance to wear.
Meanwhile, Apple has signed another two year pact with U.S. based Liquidmetal Intellectual, and has started hiring people with chassis building experience. Last year Dr. Atakan Peker, one of the inventors of the alloy, said it would
take several years and $300 million to $500 million for Apple to make Liquidmetal usable as a casing on the Apple iPhone
.
HTC's current chassis partner, Catcher Technologies, says it has not heard anything about HTC using a Liquidmetal chassis. Right now, the aluminum unibody chassis, like the one used on the sleek
HTC One
, is in demand, so despite the report, it still could be quite some time before we see a Liquidmetal casing on a smartphone.
source:
DigiTimes