Report: Galaxy Note 8 to launch earlier than expected, slowing S8 sales to blame
82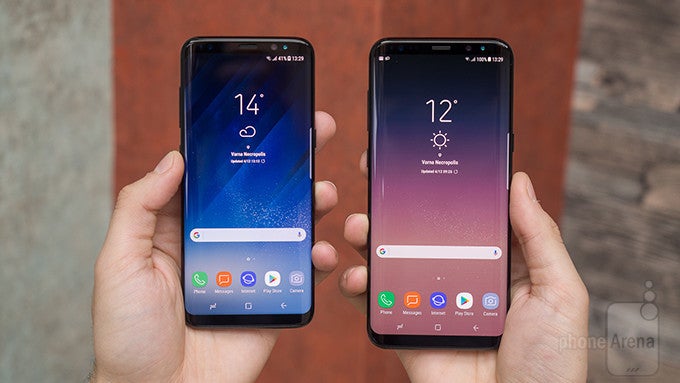 The Galaxy S8 and S8+ have done well so far, but haven't surpassed their predecessors
The
Galaxy S8
duo was a big critical success for Samsung, as the radical visual redesign was met with mostly positive reception from consumers (though some of you will undoubtedly disagree). The problem is, this doesn't seem to have translated to sales that well, according to a recent report straight from Korea. It seems that S8 sales have been slowing down faster than expected in the past month, only reaching 9.8 million units sold, while last year's
S7
duo surpassed 12 million in the same time span.
Which is why the company has now apparently revised its release strategy for the upcoming Note 8, which is now set to be revealed in early September. This is in contrast with
an earlier report
, coming from none other than famed leakster Evan Blass, which claimed the Note 8's release was to come at the end of the month instead.
The iPhone 8 might just be the Note 8's biggest threat
And the reasons why — besides the slow S8 sales, of course — are pretty obvious. You might recall that September is the month where a little product known as the iPhone gets released, and that
this year's device
is said to be quite the departure from previous entries in the series. Or in other words, Samsung's bottom line is directly threatened, which is why the company will try and push out its next phablet's release ahead of schedule.
Judging by the recent past, though, this effort could ultimately prove to be futile, though: some of you might remember that this is precisely what LG did with its
G6
when faced with its competitor, the Galaxy S8: it released its own phone earlier so as to get all the head start it could. But if we're judging by
the drastic discounts
we've been seeing recently, the G6 isn't really doing that well.
Still, Samsung might actually pull off this maneuver successfully, if the report's claim of the iPhone 8's global rollout happening all the way in November are actually true: this will give the Korean giant more than two months of being unchallenged (by Apple, at least) outside of the U.S.
Furthermore, the company is also reportedly looking into ways of pushing the release even further back to August,
just as previous rumors have suggested
. If successful, this would let it show off the new device at this year's IFA, which would give it better exposure to the public — something the device might need, seeing as how similar it's going to be to the existing Galaxy S8+.