Report: Clean Master was the most used Android app during the fourth quarter
45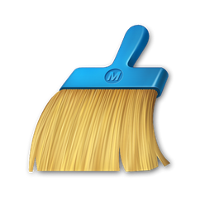 It might come as a surprise to you that the most widely used Android app during the last three months of the year was Clean Master. What is this app, you ask? Consider Clean Master to be similar to an enema for your phone. According to the company's claims, Clean Master gives your handset a good cleaning out by deleting cache and residual files that gum up your handset, slowing it down and draining the battery.
The Battery Saver analyzes your handset and hibernates apps that are deemed to be using too much battery life. Memory Boost frees up RAM space in order to boost the speed of your device. You can optimize your phone with just one tap of a button. And the CPU Cooler finds the apps that are overheating your handset, and stops them. Clean Master scans your phone in a matter of seconds, looking to keep the device free from viruses, trojans, vulnerabilities, adware and spyware. And keep in mind that the app is absolutely free.
Drawbridge analyzed over 1 trillion in-app ad requests to come to the conclusion that Clean Master was the most used Android app in each of the quarter's three months. It was different for iOS users. Messaging app Tango was on top in October, followed by iFunny in November. Words With Friends, the Scrabble like game, was tops in December.
Check out the interesting data Drawbridge came up with for both Android and iOS apps, by clicking on the slideshow below.
source:
Drawbridge
via
Phandroid