Report: Apple talking with carriers about $100 price jump for the Apple iPhone 6
72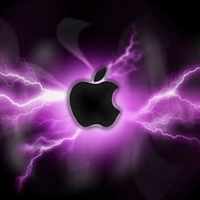 The screen might not be the only thing larger on the
Apple iPhone 6
. According to Peter Misek, an analyst who plies his trade at Jefferies, Apple is in the midst of negotiating with carriers, a $100 price jump for the next iPhone. The good news is that the mobile operators' initial response has been to reject this attempt by Apple to raise the price of its iconic smartphone.
Other analysts expect the carriers to fall into line with Apple's request. Pac Crest analyst Andy Hargreaves says that the Apple
iPhone 6
could be priced at $299 with a carrier subsidy, $749 off-contract. And if Apple does release an iPhone phablet as expected, the price of that phone could be $100 more.
It might seem strange that Apple has to negotiate a price increase with the carriers, but apparently both sides need to approve any price changes based on long term contracts dealing with subsidies. And while it might seem odd to admit that
consumers have been favoring lower priced, larger screened devices
and then talk about hiking prices, Apple doesn't see itself as constrained by the pricing of rivals and considers its devices to be somewhat immune from the competition because of the Apple name.
"Our checks indicate Apple has started negotiating with carriers on a $100 iPhone 6 price increase. The initial response has been no, but there seems to be an admission that there is no other game-changing device this year."
-Peter Misek, analyst, Jefferies
source:
BusinessInsider
via
SeekingAlpha