Report: Apple Store to offer in-house repairs for Apple iPhone 5s and Apple iPhone 5c
36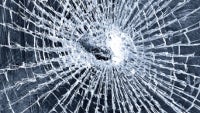 Drop your new
Apple iPhone 5s
and crack the screen? That is enough to ruin your day, make you feel depressed and wonder why you have been singled out to bear this pain. According to a new report on Thursday, there might be an easy way to get the violins to stop playing and to regain your sunny disposition. All it would take would be a quick trip to the local Apple Store.
According to a source with knowledge of Apple's plans, the Cupertino based tech titan will soon outfit its Apple Stores with the machinery needed to calibrate a replacement touchscreen on both the Apple iPhone 5s and
Apple iPhone 5c
. The source says that Apple will charge $149 to replace the display on either handset which is still cheaper than shelling out several hundred dollars for a new unit. While it could take anywhere from 30 to 60 minutes to complete the task, it still is faster than setting-up a new iPhone to your liking with your content replaced.
In addition, equipped Apple Stores will also be able to replace certain parts on damaged iPhone 5s and iPhone 5c models that in the past would have required replacing the broken unit with a new phone. Among the parts that will be repairable in an Apple Store are the volume buttons, vibrating motor, speaker and the rear-camera. While the plain ol' home button on the iPhone 5c can be replaced, the Touch ID home button on the iPhone 5s is off limits. If the Sad Sack that is walking into the Apple Store with a broken iPhone has AppleCare, replacing
defective
parts is free. Otherwise, each new part will ring the register with a new home button for the Apple iPhone 5c priced at $26 and a battery replacement costing $79.
Apple Stores are said to be receiving the equipment and parts while personnel are getting trained. The hope for Apple is that by offering repairs at its Apple Stores, broken iPhone 5s and iPhone 5c models can be repaired instead of having to be replaced by a whole new unit.
source:
9to5Mac
via
BGR