Report: Android hits it big in China while iOS is in trouble in the U.S.
52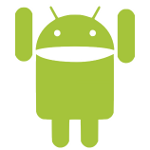 Informa Telecoms is an analytics firm that grabs market intelligence, computes statistics, and tries to make sense out of the whole thing. According to the firm, an amazing
two-thirds of all handsets sold in China
this year have been powered by Android. At the same time, one out of every three Android devices sold in 2012 was sold in China. That compares to 11% of all Android sales taking place in the U.S.
"This situation could lead to even the most ardent Apple fans churning as they become disillusioned with using the same UI framework for more than six years."-Malik Saadi, principal analyst, Informa Telecoms & Media.
Those numbers sound amazing, but they need to be adjusted a bit since 41% of those Chinese Android sales were models that did not use
an "authentic" build
of Google's open source OS and in fact, did not have Google services. Taking those phones out of the picture means that China still accounted for
20% of Android sales in 2012
. Quite impressive, still.
The fastest growing smartphone market is China with an 85% year-over-year gain, led by demand for Android models. The Apple iPhone has a 5% market share in the country while Windows Phone accounts for 1%. The Apple iPhone 5 launched in China this past Friday,
selling 2 million units over the launch weekend
which was the
best launch all-time
of Apple's smartphone in the country. Not only did Apple institute a new pre-ordering process in China, but for the first time
the device is available on two carriers instead of just one
.
Apple will need to develop a model for China's TD-LTE or else lose market share in the country. The world's largest carrier,
China Mobile, has been unable to sell the iPhone because of its proprietary 3G network
. It is hoped that the operator's build out of TD-LTE in 2013 will allow China Mobile to offer the Apple iPhone next year. Meanwhile, Informa sees Microsoft doubling its share in 2013 to 2% of China's mobile phone market.
flavored by Android
. The report says that Apple could be forced to cut margins to keep market share, which is econo-talk for "Apple must cut the price of the
Apple iPhone 5
or else risk losing more business." The report also says that even the most diehard Apple fan is becoming disillusioned with the aging iOS and forecasts U.S. sales of 34 million units of the Apple iPhone in 2013, down from 35.5 million units this year. Windows Phone is estimated to grab 6.5% of the U.S. market next year as HTC and Nokia improve marketing and take advantage of closer relationships with U.S. carriers.
By 2015, Android will control
50% of the global market
, according to Informa. But Android will peak or decline in 2016, says the report, thanks to "more aggressive penetration of the alternative OSs, most notably Windows Phone," said Saadi. He pointed out how strong the global smartphone market is, estimating sales of 786 million units, up 45% from last year. And yes, that figure includes those Android phones in China that were not authentic.
"Despite the economic downturn, the global smartphone market is enjoying healthy growth and consumers are actually spending more to acquire more technologically-advanced devices. It is estimated that around 786 million smartphone devices were sold in 2012 (including the devices powered by non-certified variants of Android that are proliferating in China), which is 45% more than the total number of smartphones sold in 2011."-Malik Saadi, principal analyst at Informa Telecoms & Media
source:
Informa
via
AndroidCentral