Removing this one app could increase your iPhone's battery life by 15%
22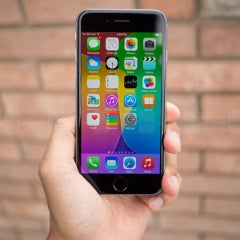 The Android edition of the
official Facebook app
was recently confirmed as
a major battery hog
. The iOS version, however, doesn't appear to be much better, and according to testing carried out by
The Guardian
newspaper in the UK, the app will eke away precious droplets of juice even when not in use. With a 15 percent improvement after deletion and a switch to the mobile site, the difference is slightly below the 20 percent gains Android users can enjoy by removing the social network's famed app. Still, given that battery preservation is
a top priority of smartphone owners
far and wide, sacrificing the Facebook app may be an advisable step to all.
Facebook's impact on mobile battery has been the subject of debate for a number of years now. Back in 2013, one developer discovered that its apps were to blame for
battery drain on the Apple iPhone.
Late in 2015,
Facebook took ownership
, admitted the problem and offered a remedial update. Unfortunately, said update hasn't completely resolved the issue, and if you are worried about Facebook's effect on your iPhone's battery, you may wish to consider deleting the app completely for now.
By deleting the app and using the Web app within Safari, you can still enjoy a near full-on experience. Sure, one or two features are not available, such as the handy 'share to' function. But along with the battery life saved, you also stand to recoup a fair lump of storage space as well. The app itself is just over 100 megabytes installed, but that cache can build up mightily fast, and after prolonged usage, the Facebook app will have no problem commanding several hundred MB of real estate.
If Facebook's presence caused a 5 percent increase in battery, then perhaps its impact could be ignored. But until Facebook improves things, using Apple's Safari browser (or ditching Facebook entirely) will keep your device running for quite a bit longer.