Remember the Sony Xperia SP? It's not getting an official KitKat update
36
One of Sony's more popular mid-range phones from 2013, the
Xperia SP
, basked in a lot of consumer love, as its loyal fans often expressed their desire for an official Android 4.4 KitKat build for the device. The handset got treated to Android 4.3 Jelly Bean back in February 2014, and shortly after, Sony had stated that an eventual KitKat build for the mid-ranger is
"under investigation"
.
However, it seems that the Sony Xperia SP will never receive the chocolate firmware update. This information straight from the horse's mouth, as Sony confirmed that Android 4.3 Jelly Bean will be, unfortunately, the latest and final firmware version for the device. This way, the Xperia SP joins the ranks of the
Samsung's Galaxy S III
, its 2012 flagship, and a whole plethora of other Android devices from the past one or two years that are otherwise capable of handling KitKat pretty well (courtesy of a custom ROM, that is), but are doomed to remain on Jelly Bean, at least officially.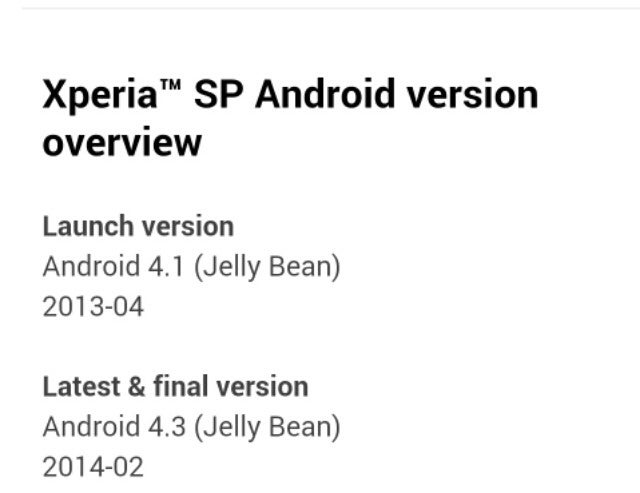 Despite that Android 4.4 KitKat is pretty lightweight and requires less hardware resources (512MB of RAM) compared to its predecessors in order to run adequately, the significantly heavier and more feature-rich user interfaces of some major Android manufacturers (Samsung and Sony, in this particular case) allegedly prevent them from porting KitKat to devices that come with 1GB of RAM, which is the case with the Xperia SP and the
Galaxy S III
. Then again, Sony's UI is significantly lighter than Samsung's TouchWiz, but in both cases, neither device is receiving the sugarey Android version.
At least officially, that is.