Released today, the first beta of iOS 11.2 includes SiriKit for developers to use with HomePod
1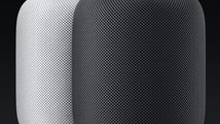 Today, Apple released the first developer beta for iOS 11.2, even though iOS 11.1 is still in beta. This update makes SiriKit available to developers to use to integrate their apps with
Apple's upcoming HomePod smart speaker
. Apple is requesting that those writing apps for HomePod check to make sure that their SiriKit integration is up-to-date, and that the voice-only experience for their app is working. This is tested by plugging headphones into a developer's iOS device using the iOS 11.2 beta.
Like with any smart speaker, uses can request information from the virtual assistant that is attached to the device. Of course, with the HomePod, that means that it will be up to Siri to tell users about the latest news, sports scores and the weather. Siri will also be used to control smart appliances inside the home, request a ride, make a shopping list and more. Developers can use SiriKit to allow their third party iOS apps for Messaging, Lists, and Notes to work with HomePod. Users would activate Siri and read a message, make a list or create a note. All of the processing would be done through an iOS device paired to the HomePod.
The HomePod features a premium speaker with a 4-inch woofer, seven tweeters and six microphones that are said to detect your voice even if you're playing loud music. And of course, there is Siri. The device will go on sale in December, priced at $349.
"iOS 11.2 introduces SiriKit for HomePod, the powerful speaker that sounds amazing, adapts to wherever it's playing, and provides instant access to Apple Music. HomePod is also a helpful home assistant for everyday questions and tasks. With the intelligence of Siri, users control HomePod through natural voice interaction. And with SiriKit, users can access iOS apps for Messaging, Lists, and Notes. Make sure your SiriKit integration is up to date and test your app's voice-only experience today."- Apple
The smart speaker category was created by Amazon, which went commercial with the Echo in 2015. The virtual assistant devised by Amazon for the product, Alexa, has had a breakout year in 2017 and several tech companies now produce, or are planning to produce, a similar device. Those firms include Microsoft, Sony and Samsung.
source: Apple (
1
), (
2
) via
MacRumors