RIP: T-Mobile G2x; was T-Mobile's first dual-core phone
17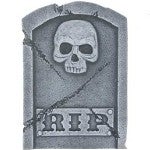 A screenshot of T-Mobile's recently discontinued items obtained by
TmoNews
, shows that the
T-Mobile G2x
was declared EOL on January 6th. Now many phones pass away with nary any notice. But the T-Mobile G2x was special as the device was the
first dual-core powered smartphone
for the carrier, while its overseas variant was the
first dual-core model on the planet
. That is not to say that the T-Mobile G2x led an untroubled life. Numerous times the phone was recalled and unavailable for purchase.
When the T-Mobile G2x first launched, sales took off
forcing the carrier to raise the price by $50
to keep demand and supply in balance. YouTube videos showing the browser on the overseas version of the phone, the LG Optimus 2X (then code named the LG Star), rendering web sites
faster than the Apple iPhone
had helped fuel the fire for the device.
stopped offering warranty replacements
for units overwhelmed by bugs and T-Mobile suggested that those with a non-working phone replace it with the
myTouch 4G
. As planned, after the T-Mobile G2x received its update to Android 2.3, it was
once again offered by T-Mobile
, priced at zero with a signed two-year contract. But it never would regain the level of popularity that it once had thanks to other dual-core models that were coming to market.
And now, the device has passed on. Still, we will always remember the smartphone that brought dual-core processing to the nation's fourth largest carrier.
source:
TmoNews