LG Optimus 2X ad/video shows off why this dual-core handset is so hot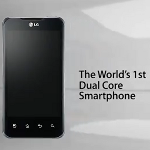 Ever since a
video showed
the LG Optimus 2X (then known as the LG Star) beating both the Apple iPhone 4 and the Samsung Galaxy S in a browser shootout, the LG handset has been annointed with the "Superphone" title. The model has become one of a number of new drool-worthy phones being readied for launch this year. An extended commercial/promotional video made for the phone shows off many of the reasons why many cell phone fanatics are keeping a close eye on the LG Optimus 2X.
Among the features that the video shows is the "Jet-fast internet browsing" of the device. Multitasking is accomplished smoothly with no lags, and HD Mirroring allows you to show all of your content on a larger sized screen (Pinch-to-Zoom looks buttery smooth here, by the way). The LG Optimus 2X will give you 1080p HD recording and playback, and while the Android OS has not been a gamer's paradise up to now, the Optimus 2X allows users to play console-quality games with controls that sense
motion
.
LG has a big chance to come out of the first quarter of the year with one of the earliest "must-have" phones of 2011. It already has earned the title as the first dual-core phone and it will be up to the Korean based manufacturer to keep the buzz going up to launch. We would suggest that the experience of the Palm Pre be studied here. Two tears ago, the phone came out of CES already considered the next Apple iPhone. Maybe it was the nearly 6 months between introduction and launch or maybe it was the release of the Apple iPhone 3GS that took attention away from the webOS flavored model. Perhaps it was a combination of all of those things plus unfocused television commercials that did not help sell the unit. Regardless of what the exact reason was, the Pre launched as flat as a bottle of soda pop left open for 3 days and we hope that history will not repeat itself with the LG Optimus 2X.
source:
YouTube