Warranty replacements reportedly on hold for the T-Mobile G2x until Gingerbread update
12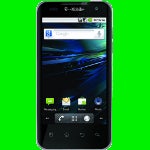 Remember all of the
promise
that the T-Mobile G2x had shown before it was offered by a U.S. carrier? As the LG Optimus 2X, YouTube videos showed the browser on the dual-core handset beating the competition in the time it takes to render a site. As we
reported
, the phone managed to catch quite a buzz before coming to the States. How did things go so wrong? Sure, T-Mobile had to
raise the price of the phone by $50
to quash the heavy demand that was allegedly keeping the model out of stock. And in May, the phone was taken off T-Mobile's online site and has not returned amid stories of
multiple problems
with the handset.
Anonymous T-Mobile customers have tipped Android Community with the news that the carrier will no longer
issue a replacement G2x unit
in exchange for a bug laden model suffering from the currently known problems. This policy is expected to last until the T-Mobile G2x receives the Android
2.3
update, whenever that happens. The tipsters also say that T-Mobile is suggesting that those with a problem G2x exchange it for the T-Mobile
myTouch 4G
. Most would not consider that to be an even exchange.
Hopefully, T-Mobile can get the Gingerbread update out for the phone, and at the same time, kill off the bugs that have caused the recent rash of
reboots and crashes
that have marred the performance of the G2x and help the device fulfill the promise that is showed prior to its U.S. launch.
source:
AndroidCommunity