RIM planning on letting BBM migrate to other platforms?
12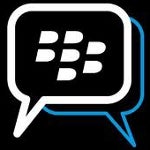 BlackBerry Messenger is one of the reasons that 'Berry fans give for sticking with their handset. BBM-as the service is usually called-allows members to chat, share videos and swap pictures amongst each other. According to BGR, a couple of their tipsters have heard that RIM is about to offer BBM for other platforms, including Android.
Why give away one of your key features? If you are RIM, it could give you a shot at producing some incremental revenue. After all, if BBM can keep non-business users attached to their BlackBerry handsets, it could end up becoming a nice revenue-producing business for RIM although there is still a chance that the software will be free to users, at least in the beginning. And even if the software is free, RIM could charge a recurring or one-time fee to BBM users on other platforms just to use the service.
RIM could also use BlackBerry Messenger as a way to promote its handsets. According to the sources, Android and iOS users might end up with a stripped down version of BBM that will allow text messages to be exchanged, but not video or pictures. Only BlackBerry users will get the full BBM experience which means that RIM will be counting on those who like the cross-platform version to consider buying a BlackBerry handset to get the complete version of BBM.
Later this year, Android users are expected to be the first to have access to the software thanks to the open build nature of the OS. A version for iOS will follow.
source:
BGR