RIM gives three reasons why you should upgrade to BlackBerry 7 OS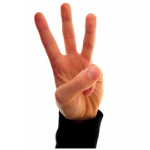 Are you still carrying around a BlackBerry handset
powered by BlackBerry 6 OS or older?
Are your fingers still hovering over the SurePress keyboard of the BlackBerry Storm 9530? RIM has come up with what it says are
three good reasons for 'Berry users to upgrade to a device powered by BlackBerry 7 OS
. Those models include the fabulous BlackBerry Bold 9900/9930 with its touchscreen and a physical QWERTY that many consider the finest ever attached to a smartphone.
The first reason to upgrade to a BB 7 OS phone is
the browser
, according to RIM. The WebKit based browser is the best found on any other BlackBerry OS and you can check it out for yourself by viewing the video below. Watch as the browser in the new BlackBerry Curve 9350 (running BB 7 OS) takes on the browser on an older version of the Curve.
The second reason for upgrading to a BlackBerry 7 OS powered phone is the "Fast Fluid Graphics" found on the operating system. This brings new icons that are more visually attractive and have smoother transitions. The hardware is more powerful and the higher resolution screens allow for a better user experience, according to the Canadian based manufacturer. Photos appear brighter, games run smoother and the scrolling gives users more satisfaction.
Check out the video of the BlackBerry Storm 2 9550 against the phone that it should have been, BlackBerry 7 OS powered BlackBerry Torch 9850.
The last reason for BlackBerry users to upgrade to BlackBerry 7 OS according to RIM, is the Touchscreen. No, not all handsets running BlackBerry 7 OS employ a touchscreen but some of them do. Take a gander at this video comparing the BlackBerry Bold 9700 with
RIM's current flagship model
, the BlackBerry Bold 9900.
Now, we know that a lot of you are thinking that
with BlackBerry 10 OS about to launch by the end of the year
, why
burn an upgrade on BlackBerry 7 OS?
All we can think of is that old saying about a bird in the hand.
source:
RIM