RIM files two patent applications related to fuel cell use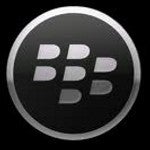 Has RIM turned into a think tank? Just the other day we told you that the Canadian based BlackBerry manufacturer
had received a patent for an angular physical QWERTY keyboard
. Now comes word that
RIM has filed two more patent applications to the USPTO
, both related to the use of fuel cells in an electronic device. One application is for the frame of an electronic device that contains a fuel cell in the frame along with at least one inlet that would allow the user to add fuel to the cell. There is also at least one connector that links a fuel cell to at least one electronic component of the device.
fuel tank located inside the frame of a portable electronic device
. The electronic device includes a fuel cell for powering at least one component belonging to the device. The frame has a hollow area where fuel is stored. One section includes an inlet where fuel is introduced into the hollow storage area, and an outlet for releasing fuel stored in the hollow region to the fuel cell.
This process still seems years away, so don't expect to see any of this in the next few BlackBerry smartphones. One good thing though,
RIM obviously believes it does have a future to work toward
.
source: USPTO (
1
), (
2
) via
Engadget