RIM gets patent for QWERTY that improves the accuracy of typing on a mobile device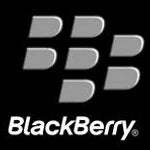 physical QWERTY that allegedly improves the accuracy of typing
on a mobile device. U.S. Patent 8,175,664 is for an "angular keyboard for a handheld mobile communications device". The keys are angled toward the left and right from the center line of the QWERTY. The idea behind the patent was credited to Joseph Hofer, Roman P. Rak and Jason T. Griffin.
"Referring now to the figures, arranging the keys along the above-described diagonal motion lines allows a user to more naturally strike the keys. Additionally, such arrangement of the keys allows a user to type with increased accuracy and ease. Furthermore, as illustrated in the figures, the keys can be shaped in a manner to provide additional ergonomic and intuitive feel to the keyboard, e.g., the keys can have a semi-cylindrical cross-sectional shape, and/or have trapezoidal and substantiallyparallelogram-type shapes."
Ironically, this patent is granted just when RIM is releasing information about its new BlackBerry 10 OS and the first device to come to market with the new software will not offer a physical QWERTY keyboard. But CEO Thorsten Heins has made it clear that RIM's trademark physical keyboard is not gone forever and that
the company is developing a BlackBerry 10 model with a physical QWERTY
. It is unknown whether that keyboard
will incorporate the angled keys displayed in this patent
.
source:
USPTO
via
Engadget