RIM blows away expectations with great earnings report
This article contains unofficial information.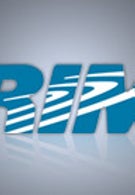 RIM reported strong earnings for its fiscal fourth quarter, scoring profits of 90 cents a share vs. 72 cents in the same period last year. It was the first quarter that had a full impact from both AT&T's BlackBerry Bold and Verizon's BlackBerry Storm. Revenue grew sharply in the period from last year's $1.88 billion dollars to this year's $3.46 billion dollars. For the full year, RIM saw revenue of $11.07 billion dollars and net of $1.89 billion dollars. The company expects the strong showing to continue in the new fiscal year's first quarter with an expected gain of 3.7 to 3.9 million new subscribers for the period. Margins should remain strong in the first quarter at 43-44%. The company's stock shot up more than $10 per share to $59 in after hours trading following the release of the earnings report.
In other RIM news, CNBC is reporting that the manufacturer has a "Blockbuster BlackBerry" with a touchscreen like the Storm and a physical QWERTY keyboard like the Bold, ready to be announced soon. The device, which we have heard rumblings about under the monicker Pluto and the Bold 9900, is expected to be launched exclusively through Verizon in the next few months according to the business news cable network.
BlackBerry Storm 9530 Specifications
|
Review
BlackBerry Bold 9000 Specifications
|
Review
BlackBerry Bold 9900 Pluto Preliminary Specifications
source:
Yahoo Finance
,
CNBC