Qualcomm, Samsung and Intel have invested in a company that can speed up custom chip design
5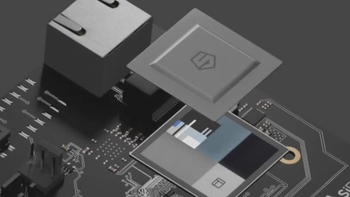 Last month, when U.K. chip design firm
ARM Holdings announced that it was cutting ties with Huawei
(the company includes some U.S. technology in its designs), it put the spotlight on a company that normally gets very little notoriety from the mainstream media. ARM's architecture (aka instruction set) is used on central processing units (CPUs) found in chipsets powering smartphones, tablets, smart speakers and smartwatches. The company does have some competition in the mobile space from the Intel x86 architecture, used on the
Pixel Slate
,
Surface Go
, and Surface Pro tablets.
According to The Information
(via
Android Authority
), Qualcomm is financially backing a company that supports the open source RISC-V (pronounced 'Risk-five') instruction set technology. The huge San Diego based chip maker, known for the ARM-based Snapdragon SoCs that drive smartphones, tablets, smartwatches, and other devices, has invested some money in a company called SiFive. The latter has attracted $65.4 million during its last round of funding and besides Qualcomm, Intel and Samsung have put some money into the company.
SiFive's website says that the company's intellectual property can help design a CPU in an hour. The site says "Get custom CPUs in weeks, not months...Our platform lets anyone—entrepreneurs, corporate innovators, makers, and inventors—translate their dreams into silicon." Despite the huge market share enjoyed by ARM Holdings in the mobile industry, the company was concerned enough to put up an anti-RISC-V website last year. Eventually, ARM took it down when it received some flak about the site from its own employees.
Huawei might have to turn to the RISC-V architecture for the chips that will power its new handsets. The company's HiSilicon unit designs the Kirin SoCs and Balong modem chips used in Huawei's high-end handsets. RISC-V isn't normally used on devices as demanding as a smartphone, and Huawei would have to design new cores and find a new company to buy GPU's from in order to replace ARM's Mali graphics processor. Anticipating some type of ban,
Huawei has built up a year's worth of chip inventory
that it can use on new models. But that will only go so far. If there is some good news here for Huawei, it is that TSMC will continue to do business with the firm. The foundry manufacturers the chips designed by Huawei's HiSilicon division.

SiFive offers an open source RISC-V ARM alternative