Qualcomm says manufacturers can decide the voltage levels used on Quick Charge
18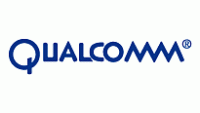 Qualcomm is at the center of a small controversy involving the Type-C USB port and its Quick Charge 3.1 technology. Apparently there have been some questions about whether Quick Charge 3.1 is running outside the voltage specifications required for the Type-C port. By increasing the voltage to 9 volts or 12 volts, Quick Charge 3.1 allows the internal battery on handsets like the
HTC 10
and
LG G5
to charge much faster than normal.
According to the specifications of the USB Type-C 3.1 port, the Vbus line should be held in a range between 4.45 volts and 5.25 volts. Thus, Qualcomm's Quick Charge 3.1 would appear to be running too much voltage through the line. And when too much voltage runs through a wire designed for a lower capacity, the results can be shocking.
Qualcomm has addressed the issue with a statement released today. In the statement, the chip maker says that when a manufacturer decides to use Quick Charge, it can set the voltage of the feature so that it can be compatible with the USB port installed on the device. LG and HTC can determine the voltage to use with Quick Charge 3.1 in order to safely run this amount of voltage through the USB Type-C port.
"Qualcomm Quick Charge is designed to be connector-independent. It can be implemented in a device that supports a variety of connectors, including USB Type-A, USB micro, USB Type-C, and others. When an OEM chooses to implement Quick Charge into their device, they can configure the voltage to fit within the specifications of the USB Type-C standard. We have received no reports of user experience or device malfunction issues with or without USB Type-C connectors. At Qualcomm Technologies, we are continuously working to provide the best solutions for our customers and consumers. Qualcomm Quick Charge is a leading edge fast charging solution with more than 70 devices and 200 accessories supporting one of the two most recent versions of Quick Charge, with even more currently in development."-Qualcomm
The manufacturers set up the Quick Charge technology to provide quick charges while at the same time they can maintain a safe flow of voltage through the USB port. So far, as Qualcomm has noted, there have been no reports of any problems or injuries.
source:
AndroidCentral