Apple owes Qualcomm $7 billion in royalty payments says chip designer
40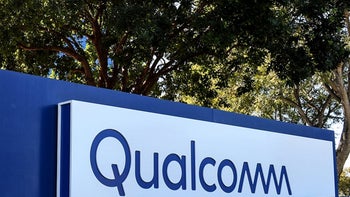 As described by Reuters
, during a court hearing on Friday, Qualcomm said that Apple owes it $7 billion in royalty payments. Apple has accused the chip designer of failing to license its standard-essential patents at the fair, reasonable and non-discriminatory (FRAND) rate that is a common practice in the industry. These are patents that must be used for a manufacturer to meet a particular industry standard.
Apple denies owing Qualcomm that much money in unpaid patent royalties, and claims that it is being charged twice for the same patent. Apple says that Qualcomm is billing it for using its chips inside iPhone models (dating back a few years), and again through the patent royalties. Qualcomm says that its business practices are legal.
Qualcomm revealed the $7 billion figure in federal court in San Diego. Apple's Cupertino headquarters is over 700 miles from the city, which gives Qualcomm a major "home court advantage." The chip designer is based in San Diego.
Recommended Stories