Qualcomm accuses Apple of stealing its modem chipset secrets and giving them to Intel
50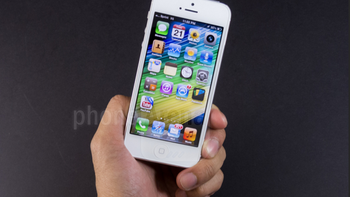 It is no secret that right now, Apple and Qualcomm are not the best of friends. After a number of back and forth lawsuits related to patent infringement, royalties and the like, Apple decided to drop Qualcomm as a supplier. That is why
all 2018 iPhone models are equipped exclusively with modem chips produced by Intel
after both firms supplied Apple in 2016 and 2017. And today, Qualcomm accused Apple of stealing its "chip secrets" and handing them over to Intel so that the latter could produce chips that work like Qualcomm's component. From 2011-2016, Qualcomm was the lone supplier of modem chips for the iPhone.
The accusation was part of a motion filed by Qualcomm to
amend a complaint originally filed last November
. That complaint states that Apple turned over confidential information to Intel, breaking a software license contract with Qualcomm. Today's filing, seen by
Reuters
, is more specific and states that the iPhone manufacturer was engaged in a "multi-year campaign of sloppy, inappropriate and deceitful conduct ... for the purpose of improving lower-quality modem chipsets, including those manufactured by Intel, a competitor of Qualcomm, to render such chipsets useable in Apple devices with the ultimate goal of diverting Qualcomm's Apple-based business to Intel."
When Apple and Qualcomm were at the peak of their friendship, and Qualcomm was responsible for the modem chips on all iPhone models, Apple was allowed access to the chip designer's tools to help Apple integrate the chips into its handsets. But since the suit was filed in November, Qualcomm says that its engineers have come across evidence that Apple used Qualcomm's software to "improve the sub-par performance of Intel's chipsets." The amended motion claims that the use of Qualcomm's software improved Intel's chips so much that Apple decided to "divert some of Qualcomm's Apple-based business to Intel." It should be pointed out that Intel is not listed as a defendant in the lawsuit.