Qualcomm confirms 2018 iPhone models will exclusively use Intel modems
19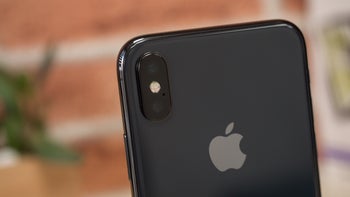 Since 2016, Apple has utilized modems from both
Qualcomm
and Intel for its iPhones – the former supplied those required for CDMA devices while the latter covered GSM model orders. In light of the technological advancements that Intel has made recently, however, Qualcomm is no longer expecting any modem orders from Apple.
While no specific mention of Intel or its recent advancements were made, the company's financial chief, George Davis, did state that
Apple
is expected to "solely use" modems from the brand's competitor in the next iPhone lineup, thus denying previous reports that claimed Qualcomm would supply up to 30% of the required modems and confirming that Apple has ditched the company entirely. At this point in time, there's no official word on why this decision has been made, but's Intel's new XMM7560 chip is understood to have played a major role. After all, unlike other offerings, Intel's modem offers support for both CDMA and GSM networks. Additionally, Apple's ongoing legal battle with Qualcomm regarding
iPhone royalties
may have also played a part in the decision.
In a bid to ensure its investors, Qualcomm did reveal that it would continue providing modems for
older iPhone models
which continue to be sold. However, when asked about the possibility of supplying Apple with modems for future iPhone models, the company wasn't as sure due to the fact that the industry is "very dynamic," although if the opportunity came up it would be open to doing so.
With Apple's 2018 iPhone X and X Plus set for release in September followed by the LCD model's
launch in October
, Qualcomm's financial results in the quarter ending December could take a significant hit in comparison to other years due to a lack of revenue.
Recommended Stories