Qualcomm said to be working on a new smartwatch chip with more power
7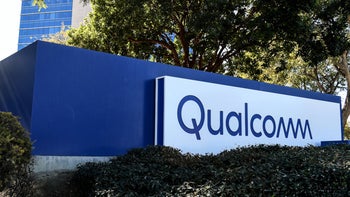 According to WinFuture
(via
Android Police
), Qualcomm is prepping a new chipset for smartwatches. The chipmaker's current Wear 3100 hasn't exactly been knocking down the doors of watch manufacturers and is about to be replaced by a new chip known as either the "Snapdragon Wear 429" or "Snapdragon Wear 2700." The new chip be will be produced using the 12nm process and will feature Cortex-A53 CPU cores along with 64-bit support. Compare those specs with the Wear 3100, which is made using the much larger 28nm process and comes with four Cortex-A7 cores. The 3100 offers 32-bit support. The smaller node size should allow Qualcomm to stuff more transistors into the Wear 429/Wear 2700. That will make it more powerful and less starved for energy than its predecessor.
The Wear 3100 was marketed as a low power chip
that features a co-processor to handle simple tasks that don't require the full computing power of its Cortex-A7 cores. This saves battery life and keeps the lights on when the user is not busy interacting with the watch. Battery life on a timepiece running the Wear 3100 is said to be between 36 and 60 hours. However, most recent Wear OS watches continue to use the older Wear 2100 chipset, which was introduced back in 2016. The Wear 3100 was unveiled in 2018.
The report says Qualcomm is testing the Wear 429/Wear2700 chip with a platform that includes 1GB of LPDDR3 RAM and 8GB of eMMC storage. The chip is said to include a power-saving feature that sends some tasks to lower power chips or cores in order to save battery life. The Wear 429 name suggests that the new chip is based on the Snapdragon 429 Mobile Platform which also uses a 12nm mode and features the Cortex-A53 cores. The
Nokia 3.2
and a few other handsets have the Snapdragon 429 SoC under the hood. Based on the similarity between the two chipsets, the Wear 429 could run at a maximum clock speed of 2GHz compared with 1.2GHz for the Wear 3100.