Hoping to appeal to Apple, Qualcomm lowers licensing cost for 5G patents
2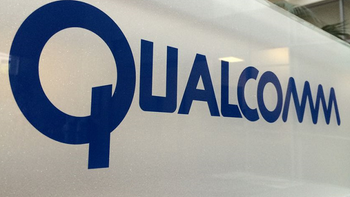 After hearing plenty of criticism over the last couple of years about its patent licensing system, Qualcomm announced this morning that it is switching to a different, lower cost licensing model for its 5G products. While aimed at all smartphone manufacturers, the focus is on Apple,
which is involved in a number of suits against Qualcomm
over patents and royalties.
Apple reportedly decided to drop Qualcomm as a modem chip supplier
for the 2018 iPhone models, and the San-Diego based chip maker would love to get that business back.
Smartphone producers have two licensing options when dealing with Qualcomm. They can license the latter's complete set of patents for 5% of a handset's cost, or license the standard essential patents for 3.25% of a phone's price. The standard essential patents cover the necessary parts required for a device to connect to a wireless network. Most manufacturers license both sets of patents to cover all of the bases. But Qualcomm has now made it easier for phone makers to license the standard essential patents only, while tossing in its 5G patents for free to those firms that license both sets.
Qualcomm has been forced to do this after settling with Chinese regulators in 2015. Over 100 handset manufacturers in the country signed up to pay 3.25% to license Qualcomm's 3G and 4G patents, a deal that was the result of the settlement.
"We have not lowered the rate. What we're doing is including more technology, more (intellectual property) in the offering without increasing the price."-Alex Rogers, executive vice president and president, Qualcomm Technology Licensing
Last week, Qualcomm did the entire industry a favor by announcing it would assess royalties on the first $400 of a phone's price. Previously, the cap was set at $500. "Alex Rogers, the head of Qualcomm's licensing division, called his company's moves "regulator friendly." Rogers also alluded to two licensing issues that the company has, mentioning Apple by name as one of the manufacturers it is trying to work things out with. While he didn't mention the second company, it is believed to be Huawei.
Qualcomm recently was saved from a hostile takeover attempt when President Donald J. Trump, citing national security worries,
ordered the end of Broadcom's attempt to purchase the Snapdragon chip producer
for $117 billion. Qualcomm itself is awaiting regulatory approval from China to purchase NXP Technologies for $44 billion. That approval is believed to be
a hostage to the U.S.-China trade wars
.
source:
Reuters