Quad-core Samsung Galaxy S III with LTE connectivity coming to three Korean carriers July 9th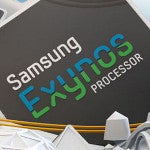 but also includes LTE connectivity
. As you probably remember, because of the poor integration between quad-core processors and LTE radios, most handsets offering LTE speed are using the dual-core Qualcomm Snapdragon MSM8960 S4 as a replacement. While not quad-core, the S4 has performed quite admirably in benchmark tests. It's the same reason why
AT&T's version of the HTC One X doesn't feature the Tegra 3
like the International model does.
But starting on July 9th, a trio of Korean carriers, SK Telecom, KT and LG U+, will be offering a version of the Samsung Galaxy S III that not only is powered by the quad-core Exynos processor, it also will feature LTE connectivity. This version of the most wanted phone of the year thus far, will have a 2,100mAh battery, 2GB of RAM and DMB TV tuning. Will there be some sort of karmic payback? Most likely the Koreans totin' this model will be
addicted to finding a place to plug in the phone's charger
. From the moment they get up in the morning, to the time their head hits the pillow, these Samsung Galaxy S III owners will be consumed with one thought in their mind:
I have to plug in my phone
. And that's despite a 2,100mAh battery that is no slouch. But it probably will be worth it for the quad-core Exynos speed
and
the ability to run the Samsung Galaxy S III over zippy LTE pipelines.
source:
SamsungTomorrow
via
Engadget