Prove that you can run a city in Nokia Modern Mayor, available now for WP 8
7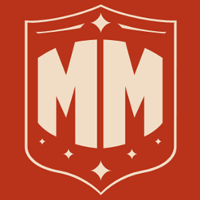 Developed by Nokia itself, Nokia Modern Mayor is a city-management game that puts you in the shoes of a backwater town's mayor. You think you can be a successful mayor and easily turn a decadent village into a thriving megalopolis? Nokia Modern Mayor for Windows Phone 8 devices allows you to see if you have the skills to do so.
In order to turn your gloomy town into a real city, you have to create some kind of industry. Still, don't build too many of these, as the quality of the air will greatly suffer and your town will soon become smoggy and polluted. Apart from factories and business establishments, you have to provide living space for the numerous people who desire to become citizens of your soon-to-be megapolis. As a mayor you will be able to build various types of apartment blocks, malls, restaurants, cafeterias, and many, many more.
The game allows you to modify different aspects of your town's infrastructure in order to make it a thriving place. Apart from strategically placing various useful structures, you can also build roads and streets, which have to connect all of the town's buildings. Planning your city is quite important, too, as you have limited amount of buildable area at your disposal..
Nokia Modern Mayor comes with some in-app purchases, but the Finnish giant claims that these go to various charity organizations. It is also said that gamers can make "the world a little better and healthier" by choosing which local charity to support.
Download: Nokia Modern Mayor (
Windows Phone 8
)
via:
Engagdet