Protruding rear cameras: love them or hate them?
54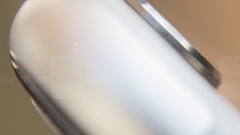 Today's high-end smartphones can be differentiated in many, many ways, one of them being related to the physical attributes of their rear cameras. More exactly, we can split handsets into two categories: with, or
without protruding cameras
.
Among the current popular smartphones with protruding cameras we have to mention Apple's iPhone 6 and iPhone 6 Plus, Samsung's Galaxy S6 and S6 edge, and HTC's One M9. In the other camp - with flat rear cameras - we can find smartphones like the LG G4, Sony Xperia Z3+, Google Nexus 6, or the Nokia Lumia 930 / Icon.
Last year, not long after Apple announced its new iPhones, their bulged out rear cameras became the subject of
various jokes
, both from regular users, and
from competing smartphone makers
. This year's new iPhones - expected to be called iPhone 6s and iPhone 6s Plus - will most likely have similar cameras, since Apple is reportedly not changing their overall design.
We're really curious to know how you feel about protruding rear cameras. Love them? Hate them? Don't really care? Let us know by voting in the poll below!