Protruding rear cameras: love them or hate them? (poll results)
53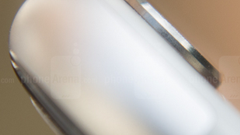 Smartphones with protruding rear cameras
are nothing new, and they're currently quite numerous. That's not necessarily because users want (or like) non-uniform designs, but because manufacturers don't seem to have found ways to include powerful cameras inside ultra-thin handsets without making them stick out. Apparently, Samsung could solve this issue (if we may call it an issue) with a new,
ultra-thin 16 MP ISOCELL camera sensor
, but this hasn't been used in any smartphone yet.
Earlier this month, we wanted to know if our readers liked or hated protruding cameras, so we published
this poll
. And the results are not exactly surprising.
Only 138 of those who voted (7.07%) like protruding cameras, while 1,084 voters (55.56%) seemingly hate them. 729 voters (37.37%) don't mind them, though. If you didn't get the chance to vote while the poll was active, you're invited to share your thoughts on the matter in the comments.