Premium has a new name: enter the quad-core Vertu Signature Touch with Bang & Olufsen sound
41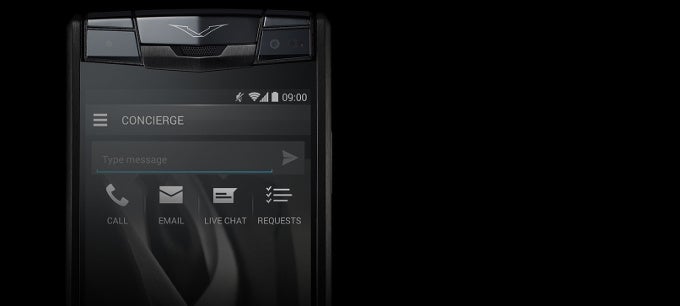 Two weeks ago,
we came across certain rumors that Vertu
, the maker of exquisite and super-luxurious smartphones, might woo us with a new device. Normally, one would expect a Vertu phone to come with archaic hardware specs and a ridiculous price tag, but according to the rumors, this was not the case with Vertu's new phone. It was speculated that the device would be pretty much on par with some of last year's flagships, such as the
LG G2
. We were quite intrigued about this piece of info and today our curiosity got satisfied – ladies and gents, meet the
Vertu Signature Touch
!
Just like any other Vertu device, one can't help but simply stare at the exterior of the Signature Touch for a minute or two. Although its overall design might not appeal to the average Tom, Dick, and Harry, Vertu deserves a praise for the build materials of its latest and, unarguably, greatest device. For starters, the encasing of the Signature Touch is made of Grade 5 titanium alloy, part of the back cover is made of calf leather, and the display is being protected by a layer of sapphire crystal, which is tougher and a lot more expensive that Corning's Gorilla Glass, for example.
What's more, Vertu says that each Signature Touch is being handcrafted "
in England by a single craftsman
", who also signs the SIM holder of each unit he finishes. If this does not scream "premium" to you, then we don't know what else might. But let's move away from the luxurious exterior and head to the more interesting part – the hardware specs.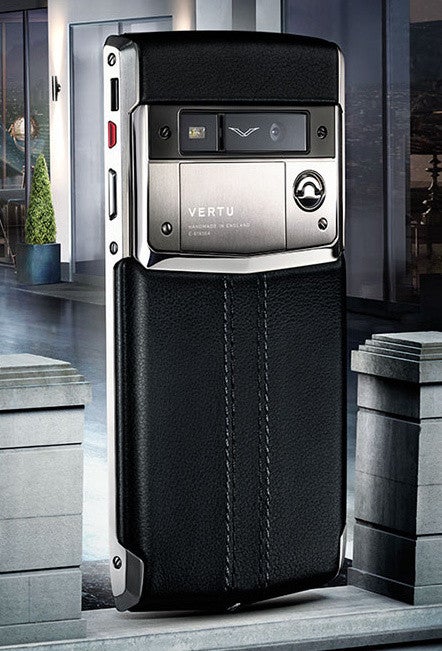 The Vertu Signature Touch is equipped with a 4.7-inch 1080p display. This usually results in a pixel density of 468ppi (take the
HTC One
, for example), but Vertu claims that the display of the Signature Touch comes with a density of 473 pixels per inch. Strangely enough, our calculations indicate that if Vertu's data is correct, the correct size of the display should be no more or less than 4.65 inches. Go figure.
Processor-wise, the Signature Touch is powered by a Qualcomm Snapdragon 800 SoC, clocked at no more or less than 2.3GHz – that's the most potent Vertu phone ever. Additionally, 2GB of RAM, a 13MP camera tuned by the experts from Hasselblad, 64GB of internal storage, and a 2275mAh battery complement the specs sheet of the Signature Touch. Android 4.4 KitKat brings life to the whole shebang, while support for Qi wireless charging is also on board. The Signature Touch has nothing to be ashamed of in the connectivity department, too. It is LTE-enabled and works with a wide array of LTE bands (1-5, 7, 8, 17, 20, 25).
Pretty impressive for a luxurious Vertu, right?
But that's not all, folks. The Signature Touch has something else to charm us and audiophiles alike with. Vertu says that its posh handset sports a pair of Bang & Olufsen-tuned stereo speakers, which support Dolby's Digital Plus surround sound technology.
Finally, the pricing. Well, Vertu mums the word and keeps the exact pricing of the device a secret. However, the price tag is expected to revolve around $11 300 (£6750) and Vertu will start to accept orders for the Signature Touch soon. Alas, this is the price one has to pay for this rather premium and well-equipped smartphone. Kudos, Vertu, for finally catching up to... almost everyone else in the smartphone world!
source:
Vertu
via
TechGeekForever