Preliminary results for Sprint's third quarter show 30,000 net additions to postpaid accounts
23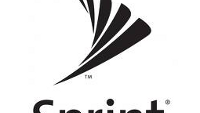 The headline number that Sprint posted this morning (it's past midnight on the East Coast) showed that the carrier had net additions of 967,000 to its platform. But picking apart that number leaves one feeling as hollow as a chocolate bunny bought for Easter. The bulk of the carrier's net additions was in the wholesale (527,000) and pre-paid (410,000) side of the business. The postpaid net additions, where all of the cheesecake is, came out to a rather pedestrian 30,000. Compare that to T-Mobile, which announced this morning
that it added 1.3 million net additions to its postpaid accounts for its last quarter
.
Sprint did say that it had the highest gross additions to postpaid in three years. The carrier also said that its gross postpaid phone accounts rose 20% year-over-year. But that hollowed out bunny beckons again. Gross additions do not take into account the number of people who closed their Sprint account and went elsewhere.
Sprint has tried to pick up low hanging fruit from Verizon and AT&T. Sprint's recent promotion
promises to cut in half the monthly bills belonging to customers of the top two U.S. carriers who switch to Sprint
. But even here there is less than meets the eye. Because the promotion forces those signing up to forfeit their current phones and buy new handsets from Sprint,
the actual savings is more like 20%
instead of the 50% Sprint is promoting.
"Sprint's first priority is a return to customer growth and our results during the last quarter show we are on the right track. While we still have work to do, it is clear that our aggressive actions to provide customers with the best value in wireless are gaining momentum."-Marcelo Claure, CEO, Sprint
The carrier will
soon be overtaken by T-Mobile
and Sprint will become the nation's fourth largest carrier. Despite having some deep pockets behind it in the form of majority owner SoftBank, Sprint seems to be in a downward spiral that will be hard to snap out of. With a network still in disarray, and with T-Mobile breathing down its neck, CEO Claure is going to have to pull out all of the stops.
source: Sprint