T-Mobile added record 4.9 million net postpaid customers in 2014
8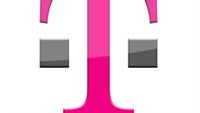 What a year 2014 was for T-Mobile. And that is saying something considering how good the previous year was for the upstart carrier. A total of 8.3 million net customers joined the mobile operator in 2014, up 89% from last year. A solid 4.9 million of those were branded postpaid accounts. 4 million were branded postpaid phone accounts. 265 million people are now covered by T-Mobile's 4G LTE network and CEO John Legere has said that by the end of 2015, that figure will be over 300 million.
T-Mobile also released preliminary fourth quarter figures that showed an addition of 2.1 million net customers for the period. 1.3 million of them opened a branded postpaid account, which was a 47% increase from last year. T-Mobile added 1 million branded net phone subscribers for the last three month period of the year. Thanks to a strong performance by MetroPCS, T-Mobile added 266,000 pre-paid customers in the fourth quarter. Overall, it was a record year of customer additions for the carrier.
The innovative carrier has been taking customers away from its competitors. Its porting ratio for 2014 showed it acquiring 2.1 new customers for each customer lost. For the fourth quarter, its porting ratio was 1.4 with Verizon, 1.8 with AT&T and 2.2 for Sprint. Innovations, like the recently announced Data Stash (which
allows qualifying customers to roll over their unused data for up to 12 months
), are already being
copied by the competition
.
"We continued to take share from our competitors and attracted 8.3 million net customers in 2014 who were looking for value, simplicity and transparency. While my competitors are hiding behind less valuable connected device subscriber additions and managing profit expectations to the downside, T-Mobile delivered over 2.1 million customers in Q4, while managing the balance between growth and profitability. Needless to say, 2014 was a record breaking year."-John Legere, CEO, T-Mobile
The only question is, what will T-Mobile show us this year? We do expect to see
Legere's crew climb over Sprint sometime this year
, to become the third largest carrier in the nation.
source: T-Mobile