PowerVR Series7 gets introduced: bolder, faster GPUs that support Lollipop's advanced graphics standard
40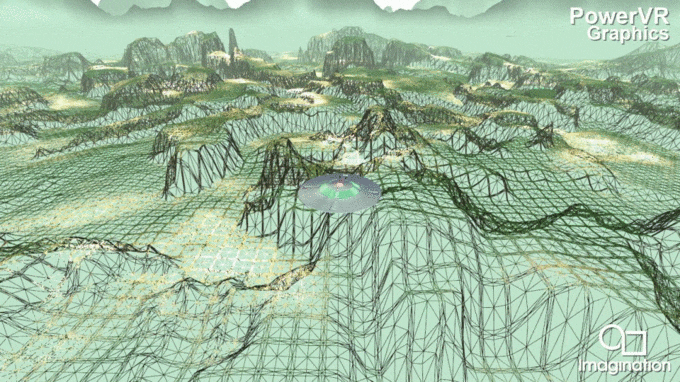 Imagination Technologies, the supplier behind the GPU units found in
Apple's in-house chipsets
, just announced the debut of a new graphics-crunching silicon in its portfolio, the PowerVR Series7, which relies on Imagination Technologies' Rogue microarchitecture. The current PowerVR Series7 comrpises of the Series7XT and the Series7XE chipsets.
The Series7XE targets
"the next billion mobile and embedded GPUs"
and is intended for entry-level mobile devices. The Series7 XE has two marginally different chipsets in store – the PowerVR GE7400, which has ½ shading slucter and 16 ALU cores in tow, and the PowerVR GE7800, with 1 shading cluster and 32 ALU cores on board. It's lauded as being the world's smallest GPU that complies to the AEP (Android Extension Pack) graphics-centric standard that got announced along with Android L back in June 2014.
The Series7XT, on the other hand, is a much more power-laden edition of the manufacturer's latest GPU solutions, which is targeted at upper mid-range/ lower high-end mobile devices. This top-of-the-line GPU family bears a significant performance improvement and "feature upgrade" over its predecessor, the Series6XT silicon line, while retaining its high configurability.
The Series7XT family of GPUs consists of:
PowerVR GT7200: 2 shading clusters, 64 ALU cores;
PowerVR GT7400: 4 shading clusters, 128 ALU cores;
PowerVR GT7600: 6 shading clusters, 192 ALU cores;
PowerVR GT7800: 8 shading clusters, 256 ALU cores;
PowerVR GT7900: 16 shading clusters, 512 ALU cores
All of these come with "HDR rendering, realistic 4K texturing, and physically-based shading in mobile applications", as Imagination Technologies puts it. These chips might not bear a lot of architectural differences in comparison with the Series6, but they are way more efficient, while amping up the overall performance by a fair margin - up to 60% faster, in fact. They are also AEP-compliant, support tessellation, virtualization, and have optional DirectX 11 and HPC (High Performance Computing) support in tow.
Imagination Technologies also expressed their hope that the first devices with their Series7 GPU chipsets on board will arrive sometime in 2015.
source: Imagination Technologies (
1
), (
2
)