Poll: will you miss the good old Nexus?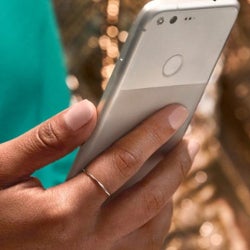 In
about 24 hours
, we will be getting our first glimpse of the next Google-branded smartphones — the
Pixel
and
Pixel XL
. The Nexus line that we've known for years now will be
put to sleep
as this new brand attempts to establish itself in the mainstream and grab a piece of the pie.
So, what's the difference? In reality, the
Pixel
phones will still have flagship hardware, vanilla Android (as-Google-intended), and timely updates for at least 2 years after release. Well, in short, the Pixels are going to be more of a Google phone than the Nexus was. The search giant isn't using the #madebygoogle hashtag without having a point.
The Nexus smartphones were the result of a collaboration between Google and a popular manufacturer. They usually carried a lot of the DNA of said manufacturer's smartphones — in some cases, you could say that the Nexus for a particular year looks like a spinoff of its creator flagship for the same period, only with vanilla Android and software support directly from Google.
With the Pixels, Google is taking over, it seems, and while it may still sign deals with smartphone manufacturers to build the actual phone, it looks like the company wants to control the full user experience — outside and in.
So, are you looking forward to a #madebygoogle smartphone? Or did you happen to enjoy watching the results when a new Nexus turned out to be a hybrid between its manufacturer's and Google's ideologies? Or maybe you don't care, as long as the Pixels are good?