Google Pixel vs Nexus concept: here are the key differences
11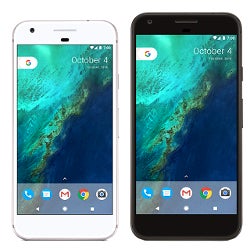 Tomorrow is Google day, as the search giant is expected not only to unveil two new phones, but to clarify its #madebygoogle campaign for the future. The phones, likely to be dubbed
Pixel
and
Pixel XL
, are meant to usher in a new era of product convergence that will be unlike anything Google has done so far with its branded gear, which includes the Nexus line.
Undoubtedly, Google is embarking on this change in order to lock users up tighter to its bread-and-butter software efforts, while the hardware products unveiled tomorrow, svelte as they might be, will serve only as the gateway to Google's search, advertising and information gathering efforts.
Granted, this is something it has been aiming to do with each Nexus iteration as well, but this year the strategy has changed, artificial intelligence is the new battle frontier for the Silicon Valley giants, and Google will react by issuing phones that will differ substantially from the Nexus concept it has been using since 2009, or the original
Nexus One
.
Apparently, the Google
Pixel
phones will pick up where Nexus left off in terms of hardware, so how will the new #madebygoogle strategy impact us lame users that just want great phones at the cheapest possible price? Check out the key differences expected between the new Pixel phone paradigm, and the old Nexus line, before Google fleshes out its latest product concept further.