Nexus Launcher renamed Pixel Launcher because Nexus may be dead
16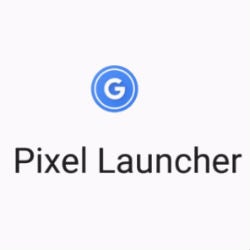 At this point, there have been enough rumors to believe it is true that Google is transferring away from the Nexus branding and more towards its own
Pixel branding
, so it shouldn't come as much of a surprise that the often-rumored Nexus Launcher has gotten its own name change and now is being tested under the name
Pixel
Launcher.
The latest leaked version of Google's new launcher app installs under the name Pixel Launcher, but not much else has changed. Just like previous versions of the
Nexus Launcher
, it gives you the circular folder UI, the Google Search button rather than a full bar, and the slide up from the bottom to access your app tray, rather than having a dedicated button for that. The only other interesting tweak is that the Pixel Launcher will modify the Google Calendar app icon to show the correct date, which is a nice touch that has been long overdue.
You'll also have to jump through some hoops if you want to get your Google Now page to show to the left of your main homescreen, but if you don't mind not having that, you can just install the Pixel Launcher APK and be on your way. It's a clean UI and seems to work well enough. Otherwise, it seems likely the Pixel Launcher will be released along with the new Pixel phones next month, though we don't know what other devices it may be available for. Given the name change, Nexus phones might be out, but that would be an odd choice.
Anyone out there been using the Pixel/Nexus Launcher? What do you think about it? Shout out in the comments.