Pixel and Pixel XL vs Nexus 5X and Nexus 6P: Size comparison
14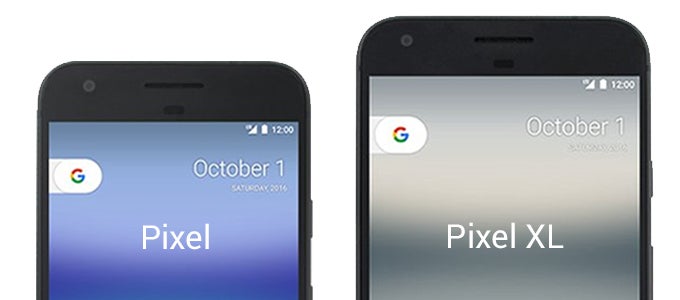 Seems like the upcoming Google Pixel and Pixel XL phones are making the news every day. So much specs info, so many renders and allegedly real photos of the devices have leaked already, that it would only be normal to assume that we already know most of the details. Everything from the internals, to the screen sizes, to the software these phones will allegedly run seems to be set in stone in the minds of many. But do we really know all there is to know about the Google Pixel and Pixel XL? No, we don't. Among other things, we don't even know for certain how big the screen of the more compact one will be , despite it being heavily rumored as a 5-incher, nor do we know the two phones' dimensions, or how they would stack up against their predecessors in terms of size. Well, that's where we'd like to step in and try to clear things up a bit with the power of
magic
simple math.
The more compact Pixel phone is heavily rumored to sport a 5.0-inch screen, but that may not really be the case. According to a "joint" leak between Onleaks and Android Authority, the handset
"measures at [5.66 in x 2.73 in x 0.28 in]143.8 mm x 69.5 mm x 7.3 mm at its thinnest point (the bottom) while it is [0.33 in]8.5 mm at the thickest point (the top)."
Taking this measurements at face value, for the sake of illustrating one possible scenario, would pin the screen of the Google Pixel at 5.1 inches, instead of the widely rumored 5.0 inches. Using these dimensions, we can also determine that the top and bottom bezels of the phone — since so many are concerned about their size — will both be approximately 0.61 inches high (15.5 mm). To put this into perspective, the bottom bezel of the Nexus 5X measures at 0.65 inches (16.6 mm), while the top one measures at 0.57 inches (14.6 mm). So that's that – big bezels. Here is a visual of how the two possible sizes of the Google Pixel would stack up against the Nexus 5X: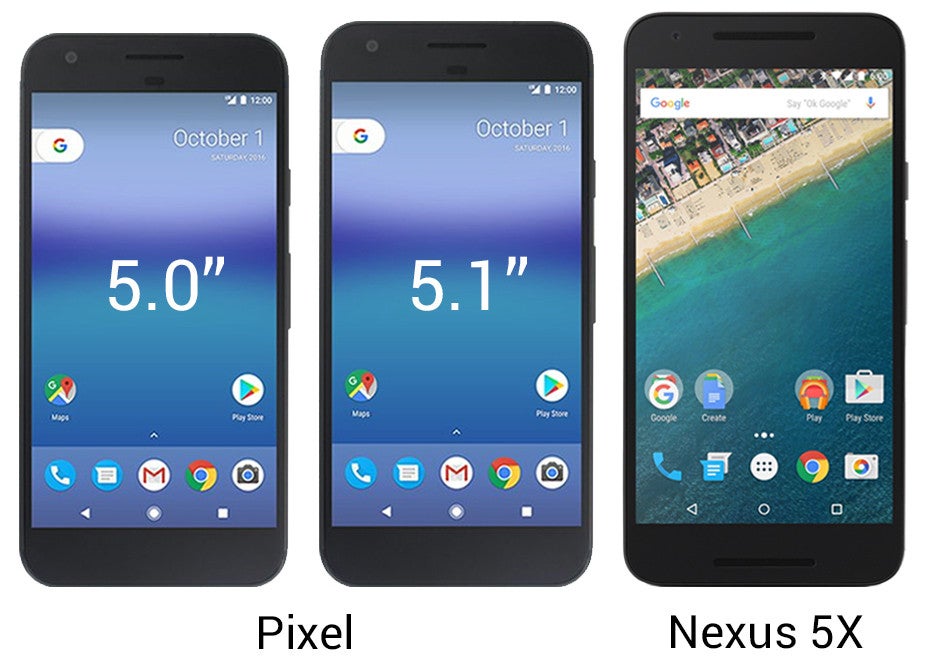 Now, moving on to the Pixel XL vs Nexus 6P. Unfortunately, there were no leaks regarding any of the dimensions of the Pixel XL at the time of writing, so our only leads were a recently leaked render of the "final" design, and the rumored screen size of the device (5.5 inches). Scaling the render according to this suggested screen size, pins the height and width of the Pixel XL at approximately 6.03 in (153.2 mm) and 2.97 in (76.4 mm) respectively. However, the
alleged dimensions of the XL leaked yesterday
and our calculations were just a millimeter off! This is how the Pixel XL stacks up against its siblings: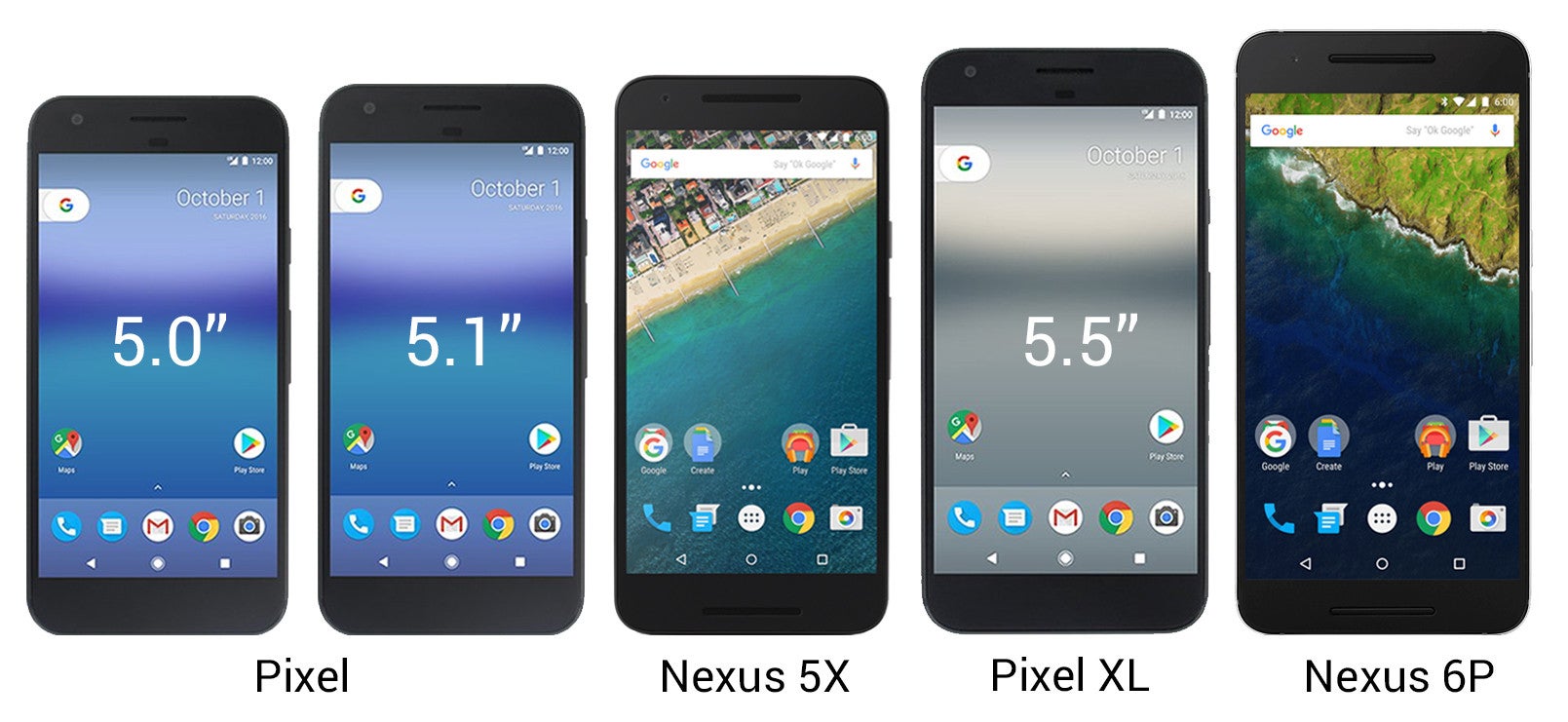 Now, having said all this, we'd like to emphasize the fact that, while our calculations are partially based on rumors, we tested our methods with the official Nexus 5X and Nexus 6P renders and got correct results back. We are not suggesting that measuring the devices with a digital caliper once they're out will yield the exact same results, but they'd probably be very close.