Poll results: are you buying a Blue Coral Galaxy S7 edge?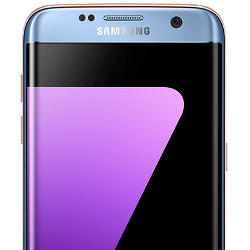 The
Galaxy Note 7
crashed and burned
— literally — and left plenty of Samsung fans disappointed and missing a high-quality smartphone, which they were planning to own in the second half of this year. In order to somewhat apologize for the mishap, Samsung started working on bringing the Note 7's software features to its nearest top-shelf smartphone — the
Galaxy S7 edge
— since that's where the Samsung faithful
redirected their attention
. Now, the company is also launching the curvy phone
in the Blue Coral finish
, which had us drooling when it debuted with the Note 7.
But is it maybe a bit too late for the S7
edge
to be getting a new color? Sure, the holiday season is right around the corner, but it has been 9 months since the handset was released, and full 2 months since the Note 7 problems and replacements started. So, we asked, which side of the fence are you on. Seems like those blue S7 edges are going to be popular.