Poll results: a lot of people desire the Xiaomi Mi MIX! Too bad it's kind of off limits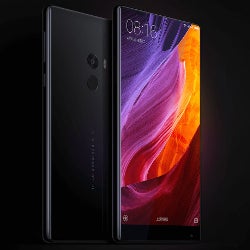 Xiaomi recently surprised us with a brand-new smartphone that we pretty much didn't see coming — not through leaks and not through rumors. The
Xiaomi Mi MIX
is an impressive phablet with a 6.3-inch display and
almost no bezels
save for a chin at the bottom, which really isn't all that huge as well. The phone rounds it all off with a polished ceramic body and top-of-the-line hardware specs.
Of course, it looks like something from the future, and it surely will have its fans and early adopters, either pre-ordering it or dreaming about getting their hands on the device. Xiaomi's official stance is that the
Mi MIX
will not be sold outside of China. However, buying a Xiaomi handset through international retailers has become increasingly easy in the past months and we do believe it's bound to pop up on popular e-tailer websites soon. And with a price-tag of around $500 (before tax and shipping?), the Mi MIX is certainly alluring. To those willing to potentially sacrifice LTE connectivity, at least.
We know there will be many that see issues with the device. What about accidental touches to the screen? Why go with a gargantuan size? How is the "earpiece" going to sound (the phone vibrates the ceramic body in order to conduct sound to the user's ear canals)? I don't want to stick my ear to the display glass! So on and so forth. So, we thought we'd ask — how do you feel about getting a Mi MIX and why? Not surprisingly, a lot of the voters are certainly hot and bothered by the bezel-less phablet and would love to get their hands on one!